Within Deep Time: Scratching the surface of the antipode

Mundus subterraneus
Putting facts together like a jigsaw puzzle
Language and soil blow away ...
Animals without backbones turn into stone
Robert Smithson, from Strata: A Geophotographic Fiction, 1972



Swedish/Australian curators Nina Stromqvist and Bronwyn Bailey-Charteris present

Within Deep Time: scratching the surface of the antipode

, a screening program at the Blue Mountains Cultural Centre. The exhibition aims to set in motion a set of unlikely strategies to connect the antipodes and underground realities of Sweden and Australia, countries that sit at opposite sides of the world, yet share parallel points of similarity and cultural echoes.

Featuring new works by Australian artists Haines and Hinterding and Sam Smith, and a video piece from Swedish artists Lina Selander and Oscar Mangione. The artists presented in this set of moving image works are internationally recognised as leading figures within the fields of aesthetic inquiry. The works demonstrate the textural capacity for imagining the geological strata, its plural histories, and potency from which to imagine new realities through the subterranean experience.

Visit the website

here
---
Installationview, Blue Mountain Cultural Center. Photo: Silversalt Photography
Installationview, Blue Mountain Cultural Center. Photo: Silversalt Photography
Installation view, Sam Smith, Title. Photo: Silversalt Photography
Installationview, Blue Mountain Cultural Center. Photo: Silversalt Photography
Installationview, Blue Mountain Cultural Center. Photo: Silversalt Photography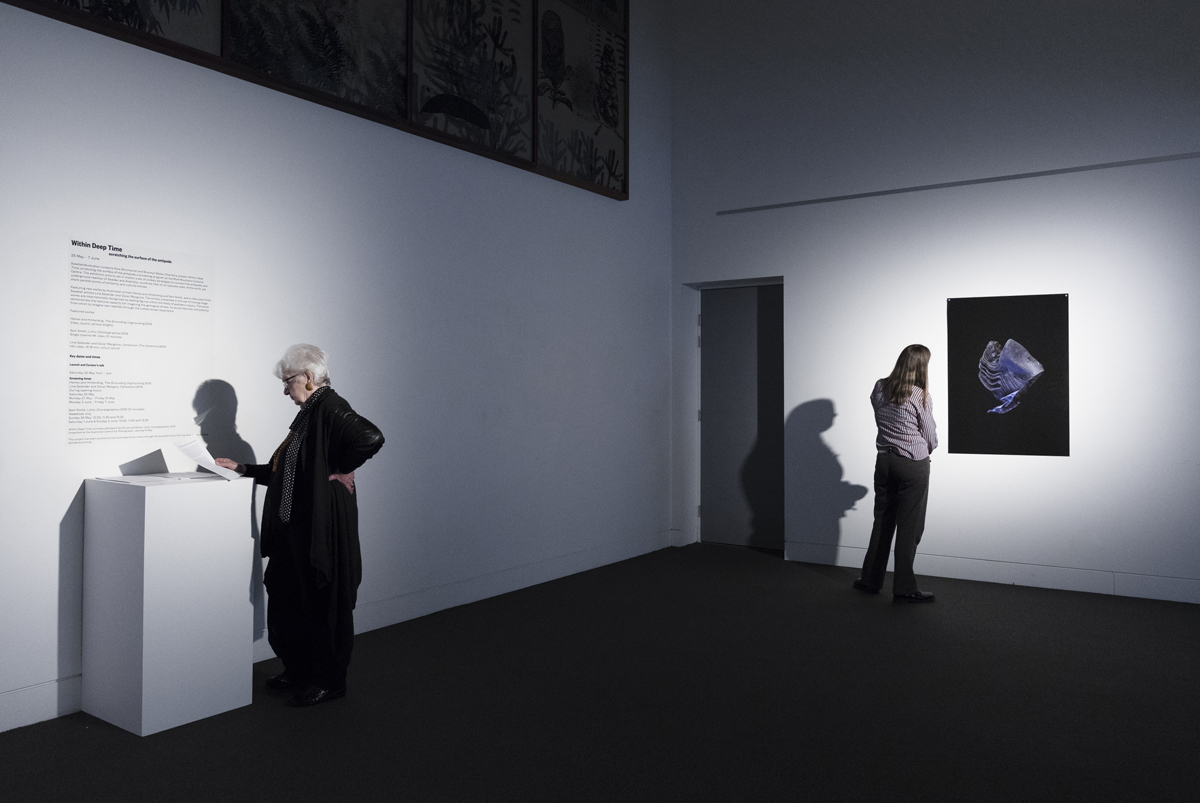 Installationview, Blue Mountain Cultural Center. Photo: Silversalt Photography
Installationview, Blue Mountain Cultural Center. Photo: Silversalt Photography
Installationview, Blue Mountain Cultural Center. Photo: Silversalt Photography
---
Sam Smith

Lithic Choreographies
2018, Single channel 4K video, 51 minutes

Australian artist Sam Smith lived on Gotland for a period in 2018 and made the experimental film Lithic Choreographies. The film examines the intimate and often invisible relations of humans to stones and minerals. Working with locals to ground the film's investigations within the myriad communities of Gotland, Smith seeks to re-imagine our modes of engagement with and contributions to ecological assemblages.


---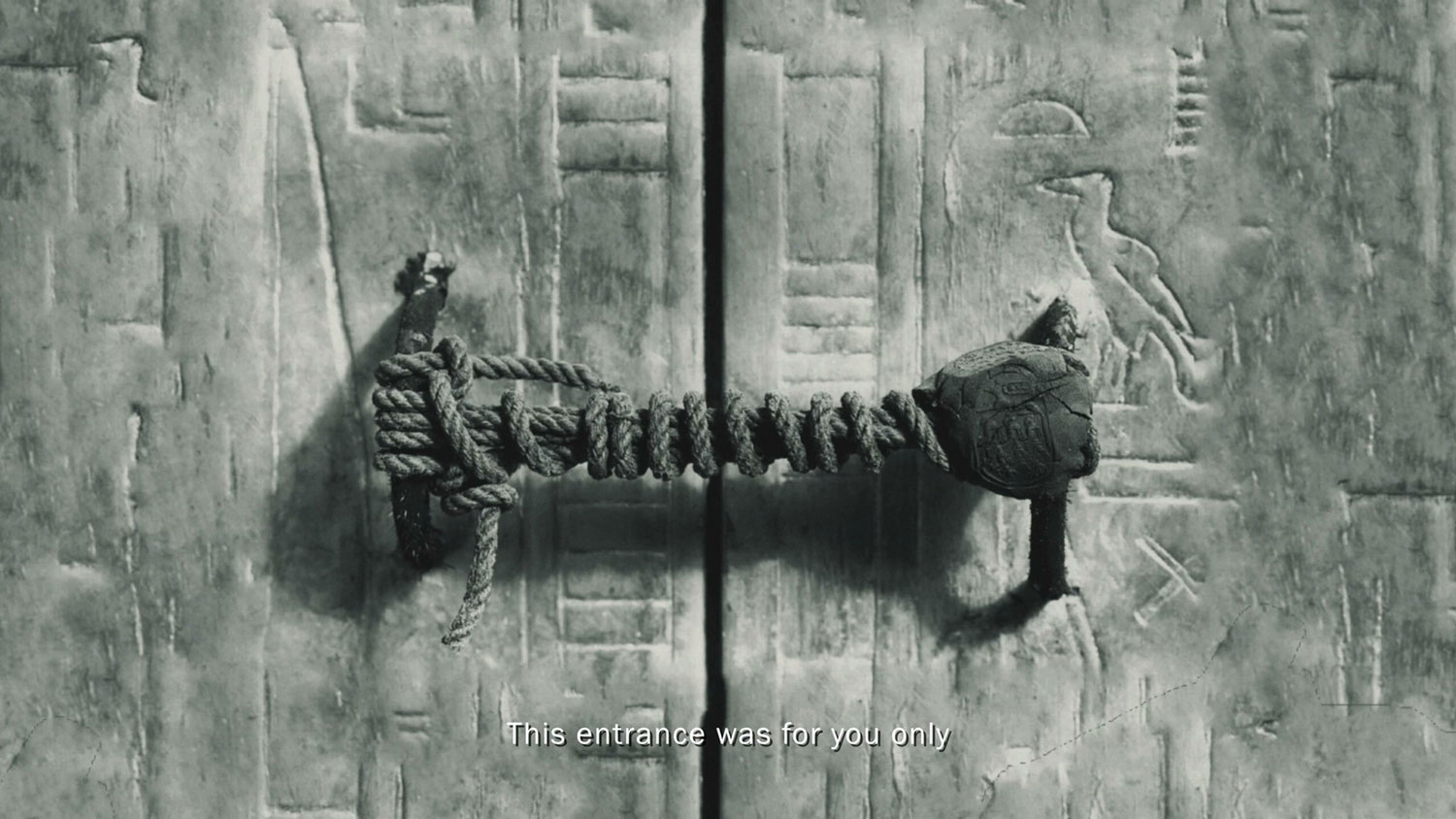 Lina Selander & Oscar Mangione

Ceremonin
2016, HD-video, 16:18 min, colour, sound

Sweden's subterranean is mythologised as a utopic site in the film Ceremonin, by Sweden's leading video artists Lina Selander and Oscar Mangione. The opening sequence shows one of Sweden's great 17th Century scientists, Olof Rudbeck, tear off a piece of earth's soft crust to reveal Sweden as the sunken Atlantis. From this first image we are taken on a journey in a similarly audacious manner, freed from reality's hold, in layer upon layer of image, text and sound, where abandoned cities, identities, histories and places appear and disappear.


---
David Haines and Joyce Hinterding

The Grounding Ungrounding
2019, HD-video, 13:48 min, colour, sound

Australian artist duo Haines and Hinterding present a new video work, The Grounding Ungrounding. The work is concerned with listening, observing, and speculating on the energetic and geoelectric nature of rock formations in The Blue Mountains World Heritage Region. In the spirit of pataphysics, the film follows the artists' field recording journeys above and below the earth, from rock pagodas, canyons, to a chondrite stony meteorite.

---
---
---
---
---
---
---
---
project has been assisted by
the Australian Government through
the Australia Council for the Arts
its funding and advisory body.